Stub

This article is a stub, an article too short to provide more than rudimentary information about a subject. You can help Wolfenstein Wiki by expanding it.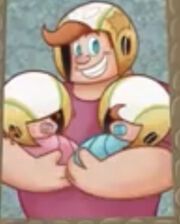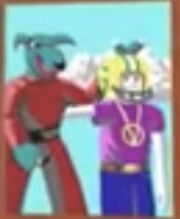 "Billy Blaze" (also known as Commander Keen) is the father of twins Billy and Billie Blaze, protagonists of the mobile adventure game Commander Keen. He appears to be a grown up version of the original Keen, and judging by photographs in his house shown in Commander Keen's trailer, is a member of the Blazkowicz family. It's currently unknown if his full name is William Joseph Blazkowicz II.
Even as an adult, he still sports a purple T-Shirt and yellow football helmet.
Trivia
[
]
It is not known who Billy Blaze's parents were in this timeline, though he may be the son/nephew of one of the Terror Twins. There is no evidence of Arthur Kenneth Blaze in the family photos. Arthur and Kenneth are only nicknames the Terror Twins have for each other based on a series of adventure novels.
He also supposedly makes a cameo in Wolfenstein: Youngblood as an Easter Egg.
---